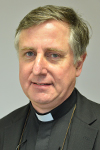 Moderator -Rev. Dr Ashley Beck
St Mary's University
Catholic Bishop's Conference of England and Wales
Get in touch with us: generalsecretary@faithineurope.org.uk
Management Committee 2023:
Dr Ben Ryan – appointed representative of Church of England. Responsible for overseeing the Church of England's strategic and corporate responses across a wide portfolio of policy areas including migration, modern slavery, criminal justice, marriage and family life, gambling, alcohol and substance abuse.
Rev. Dr Matthew Ross LLB BD MTh FSASco -(non-representative). Member, International Presbytery (Church of Scotland), since 2018. Programme Executive for Diakonia and Capacity Building, World Council of Churches, Geneva, Switzerland, since 2018.
Dorothy Knights – appointed representative of the Ecumenical Forum for European Christian Women (former co-President) and Coordination for England. Local coordinator for the Anglican Mothers' Union.
Andy Dye – appointed representative of Methodist Church of Great Britain. Global Relationships Programme Team Leader for The Methodist Church Connexional Team.
Jacob Oakes – appointed representative of Bishop's Conference of England and Wales. Policy analyst and researcher on international affairs and migration for the Catholic Bishops' Conference of England and Wales.
Former Officers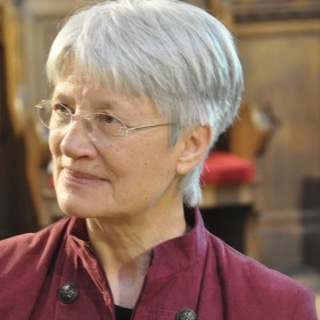 General Secretary – Rebecca Bellamy
Coordinator – Centre of Religion, Reconciliation and Peace – University of Winchester
Executive Secretary – European Council of Religious Leaders
Sarah Dodgson – appointed representative of British Quakers (Religious Society of Friends). Former volunteer manager and commercial fundraiser Amnesty International UK 2005-2015 Community Organiser Stronger In, Britain for Europe, Grassroots for Europe 2015-2021.
Rev. Dr Keith Archer – former Anglican Vicar of Salford 1993- 2010 and Diocesan Officer for Europe 1991-2010. Author. Many years active in organising UK-Germany church exchanges/visits.
Rev. Andrew Bowden – appointed representative of the Churches European Rural Network. Author on Rural Society, Farming and the Rural Church.
Keith Jenkins – former General Secretary of the European Ecumenical Commission for Church and Society (EECCS). Associate General Secretary of CEC and Director of its Church and Society Commission 1999-2002.
Helen Hutchison – Chair of the Europe Group in St Albans Diocese. She is a writer and campaigner
with a background in press and public relations work and formerly Senior Press Officer at the Equal
Opportunities Commission.
David Thomas
Moderator
John Arnold
Vice-President
Keith Jenkins
Treasurer
Philip Walters
General Secretary
Ken Medhurst
Research Director
---
Want to work with us?
---